I arrived at Goldney Hall Wedding Fayre in glorious Spring sunshine. Goldney Hall was a lovely place for a wedding fair and the beautiful weather enhanced the setting.
(Click on images to enlarge)
The organisers were very hospitable providing complementary refreshments throughout the day, very much appreciated. I did take a few pics of my stand and they can be seen on my flickr page but for something a bit different my super helpful partner Keith made a little film.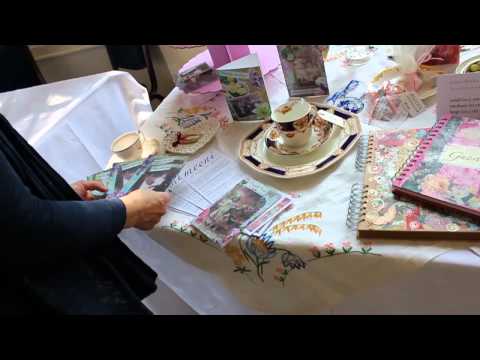 There were many other lovely exhibitors, here are my photos of just some of them. For more photos of the day visit this gallery of photos by Sam Gibson
(Click on images to enlarge)
Isabel While, Chocolate Delores, Lea Lloyd, Aunties Vintage China, Flo-Jo Boutique, The Wilde Bunch, Sarah Treble.